The idea behind Træna 365 is an innovation hotel that combines a museum, spa/sauna facilities, accommodation with a stunning views, plus venues for offices, meeting places and social hang out areas. A place where you can go for a perfect vacation, or for a workstay without distraction – 365 days a year.
Træna is a strong and vibrant community, located right at the Arctic Circle furthest out on the Norwegian coast of Helgeland. The island group is famous both in and out of Norway, thanks to the enthusiastic people who started the legendary Træna festival almost 20 years ago. In 2012 Træna was awarded Norways best festival and in 2018 Træna Municipality won the National Innovation Award for its progressive work.
Træna is now investing in the next step for the islands development – and we are welcoming more stakeholders to join! The target is to become a national reference point for how sustainable tourism can be developed based on authentic culture, nature and and adventure.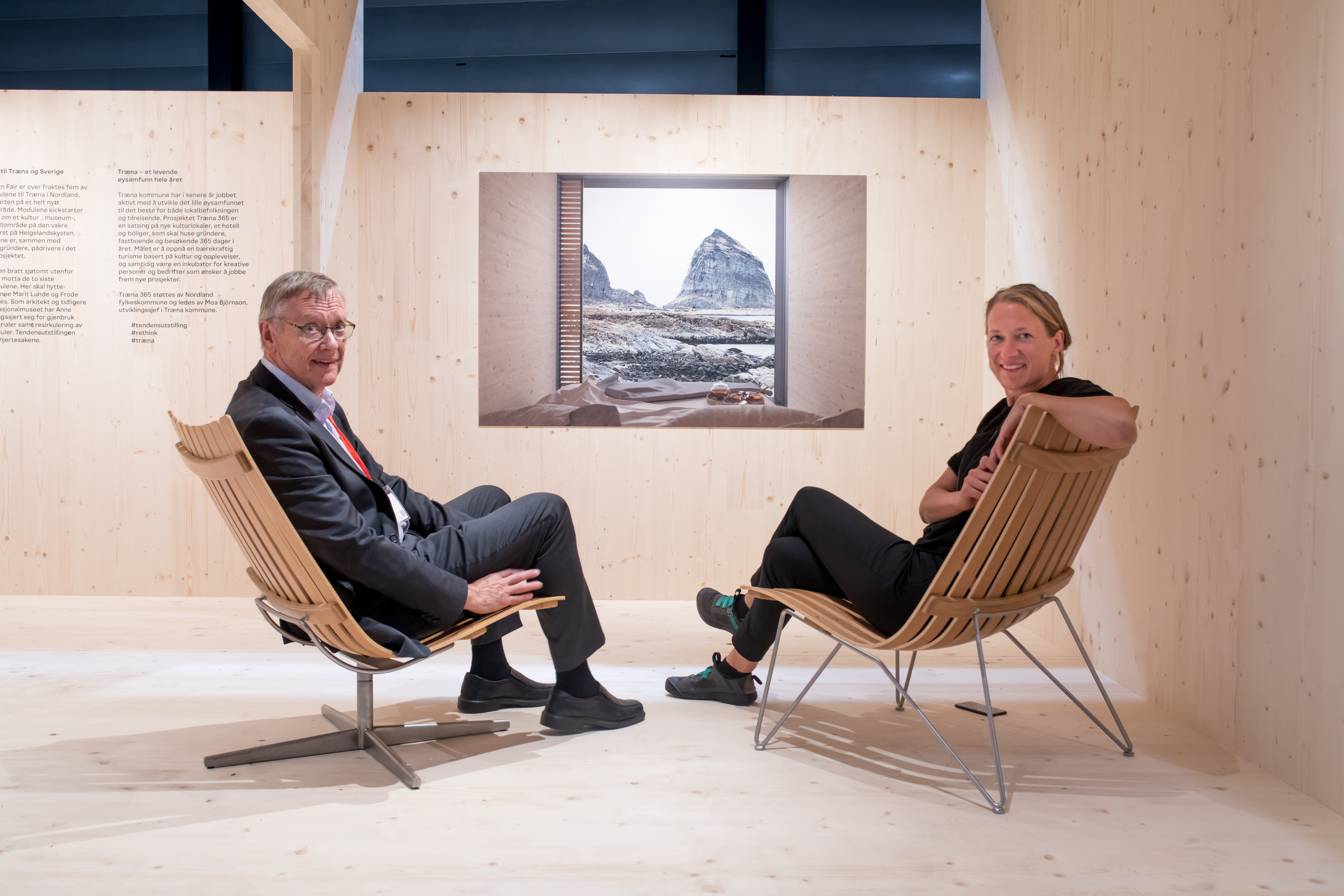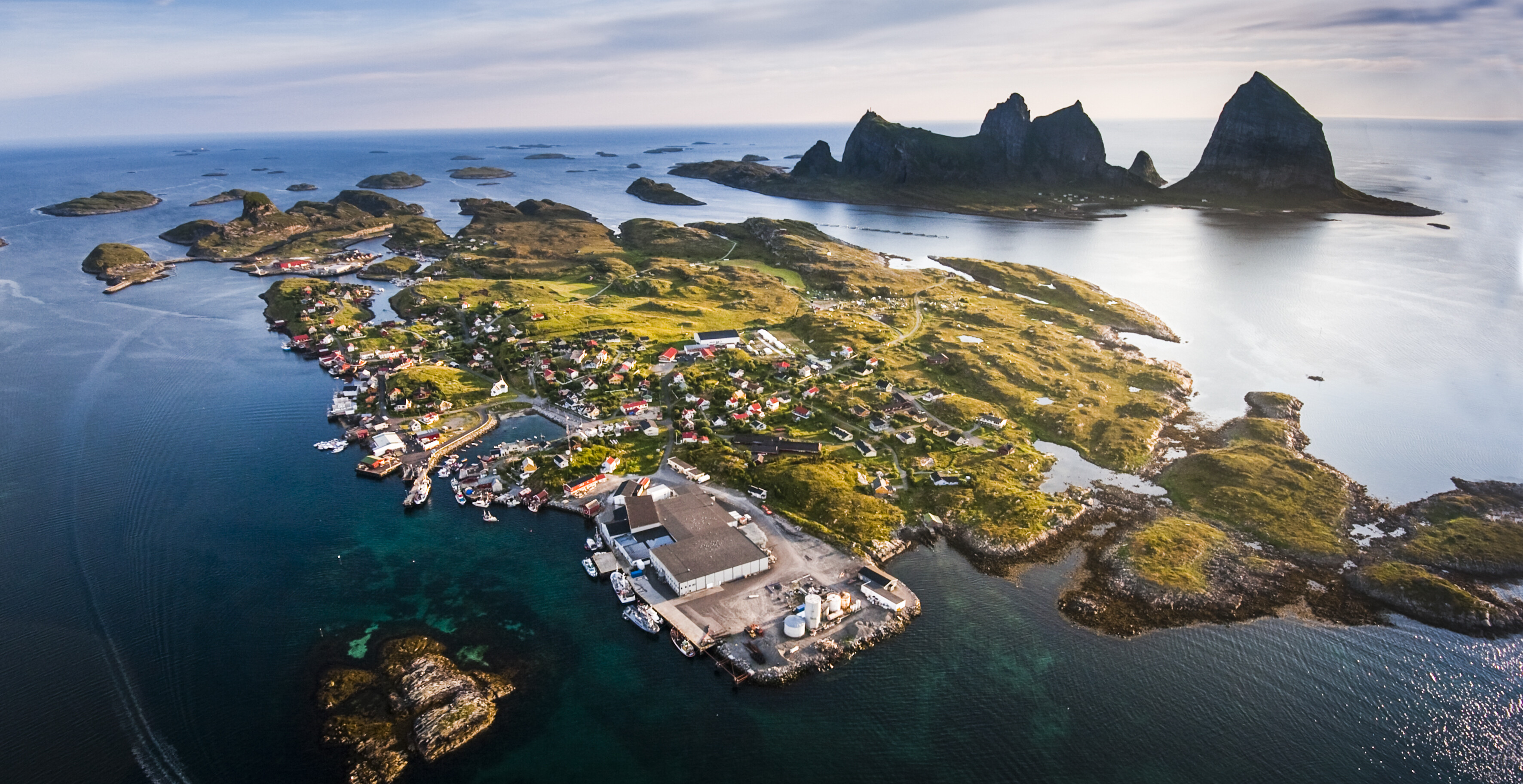 Phase 1
In 2020/21 we have started the first phase of the building project, including five units for exclusive accommodation with the best view on the island. The construction is designed by Vardehaugen Architects and was selected to be showcased in Oslo Design Fair 2019.
Until now the municipality together with landowners, local stakeholders and investors have completed the following:
Comprehensive plan and regulation plan approved
Investor House by the Sea AS building three units for accommodations
Træna Municipality is investing in two units for accommodation
Helgeland Museum is planning for a new museum venue
Development business (Utviklingsselskap Træna 365 AS) established with landowners, investors and the municipality
To further develop the coming phases we are looking for investors to join us!
Welcome to get in touch with:
Moa Björnson, Head of Development, Træna Municipality
mail: moa @ trana.kommune.no / (+47)47478016
Trygve Sunde Kolderup, Head of the Board, Træna 365 AS
mail: trygve.kolderup @ gmail.com / (+47) 92293433
Bjarte Reve, Business Developer
mail: bjarte.reve @ considium.no / (+47) 97109585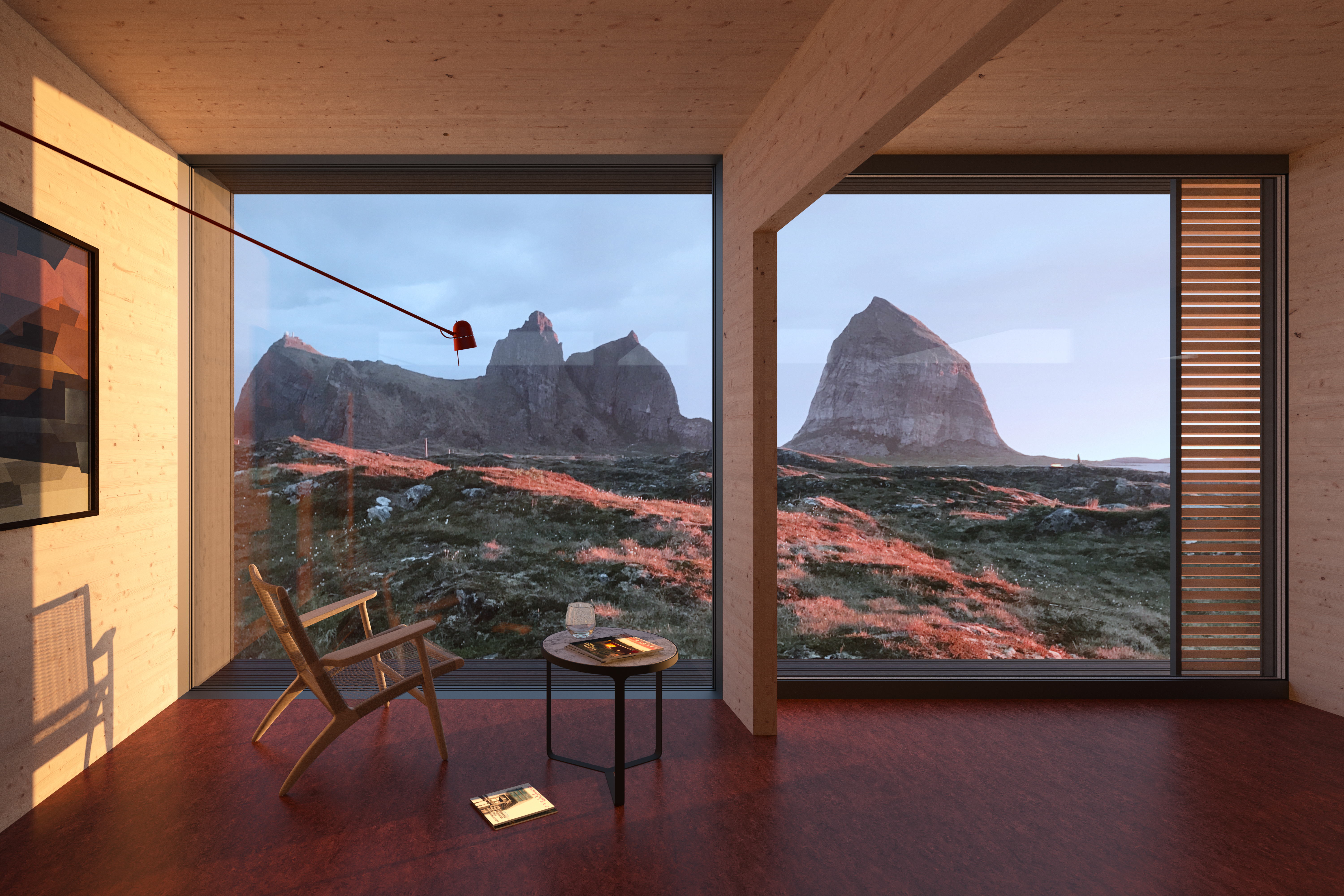 Phase 2 and 3
The next phase in the project includes:
Museum as part of the regional Helgeland Museum
Hotel with 15-50 rooms
Restaurant, Lounge, Conference facilities and offices
Artist / business / chefs residency as part of AIR Træna
Museum sketches:
Hotel rooms
Overview over the regulated area
Artist in Residence